At Future Plan, we are always looking for innovative ways to help our clients. Sending important documents in the post or over email and hoping they arrive safely and securely is no longer a concern. We have an app-based solution where we can collaborate with you and send each other all the necessary documents, securely. It allows you to safely store your valuable documents, alongside our correspondence in a secure manner. We use our document vault to keep in touch with you regularly and you have a safe place to store your important documents.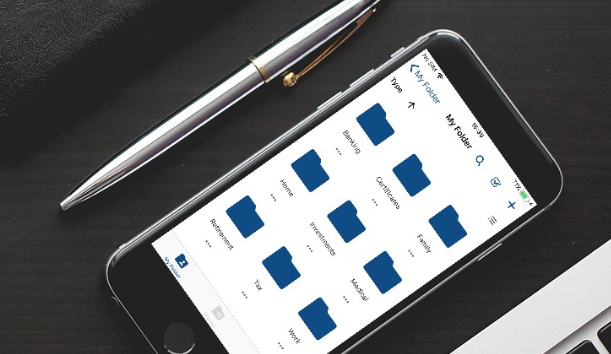 All our clients receive this app
Imagine having all your important paperwork securely in one place. An 'online filing cabinet' where every document was in order, ultra-secure, easily searchable, and accessible at the touch of a button. As a client of Future Plan, this app is included with our service.
How it works:
– We send you a link
– Download the app to your phone
– Use the inbuilt scanner to upload your documents
– Secure chat with us